Anti-advanced progressive hair loss treatment


99% natural-origin ingredients

Proven effectiveness of up to 871%
Eco-design packaging

Expertly made in




France




99%

natural-origin

ingredients

Proven

effectiveness of up to 871%
THE DIFFERENT TYPES OF HAIR LOSS
SEVERE, ADVANCED HAIR LOSS
A concentrate of natural active ingredients to prevent hair loss, stimulate new growth, and improve density.
This revolutionary treatment is our latest innovation.
87%1 OF HAIR LOSS stopped in 3 months.


TARGET
This treatment targets severe hair loss linked to aging, genetics (in men) and menopause (in women).


A CONCENTRATE OF 99% NATURAL-ORIGIN INGREDIENTS
Exceptional effectiveness powered by 3 precious active ingredients: organic Maca, Tulip and Lupin extracts.

Free from sulfates and silicone.
1 TREATMENT = 3 months = 3 boxes.
LEAVE-IN, non-greasy and non-sticky.


Eco-designed packaging = FSC-certified cardboard box – recyclable glass vial

MADE IN FRANCE
99% natural-origin ingredients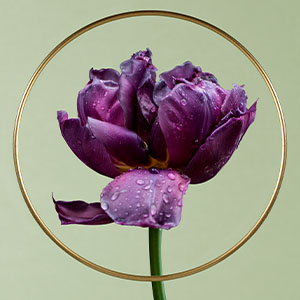 Tulip extract strengthens bulb rooting and strengthens hair. Hair is stronger and more resistant.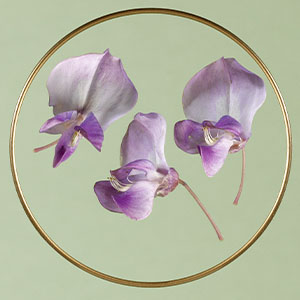 This peptide-rich extract acts on the 5α-Reductase enzyme. It stimulates regrowth and prevents hair loss.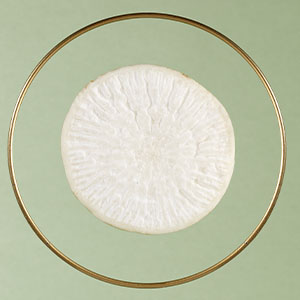 This active ingredient stimulates hair growth and deepens bulb rooting.
INGREDIENTS: AQUA (WATER), ALCOHOL DENAT., HYDROLYZED LUPINE PROTEIN, PANTHENOL, PYRIDOXINE HCL, MALTODEXTRIN, LEPIDIUM MEYENII ROOT EXTRACT, ETHYL ESTER OF HYDROLYZED SILK, SODIUM BENZOATE, TULIPA GESNERIANA FLOWER EXTRACT
A FOUR-STEP ROUTINE
– After washing hair, gently massage the scalp using a roller to stimulate blood flow and ensure the active ingredients are thoroughly absorbed
– Use the applicator tip to apply directly to the scalp, section by section
– Gently massage in
– Do not rinse out
FREQUENCY OF APPLICATION
Apply three times per week for three months
1 full treatment = 3 months = 3 boxes
SAFETY PRECAUTIONS
In case of contact with eyes, rinse thoroughly. For external use.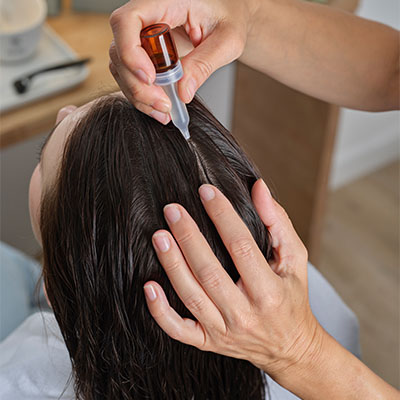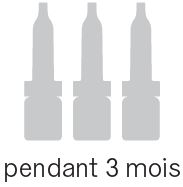 (1) Instrumental measurement of the number of hairs per cm² on 75 volunteers after 3 months of use.
(2) Satisfaction survey conducted on 75 volunteers. % of volunteers who noticed less hair loss, more hair, and thicker, denser hair, after 3 months of use.